Venue & Hospitality
Conference Dates: August 20-21, 2021
Hotel Services & Amenities
Audio/Visual Equipment Rental.
Business Center.
Business Phone Service.
Complimentary Printing Service.
Express Mail.
Fax.
Meeting Rooms.
Office Rental.
Photo Copying Service.
Secretarial Service.
Telex.
Typewriter.
Video Conference.
Video Messaging.
Video Phone.
ATM.
Baggage Storage.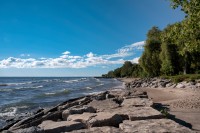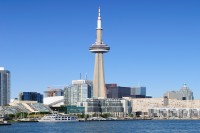 About City
Toronto, city, capital of the province of Ontario, southeaster Canada. It is the most populous city in Canada, a multicultural city, and the country's financial and commercial centre. Its location on the north western shore of Lake Ontario, which forms part of the border between Canada and the United States, and its access to Atlantic shipping via the St. Lawrence Seaway and to major U.S. industrial centres via the Great Lakes have enabled Toronto to become an important international trading centre. Moreover, the city is positioned on the edge of some of the best farmland in Canada, with a climate favourable to growing a wide range of crops, thereby making Toronto a transportation, distribution, and manufacturing centre. Most importantly, its central location, along with a host of political policies favouring international trade, places this city with the greatest economic ties to, and influence from, the United States. Since the second half of the 20th century the city has grown phenomenally, from a rather sedate provincial town—"Toronto the Good"—to a lively, thriving, cosmopolitan metropolitan area.